Compact, Lightweight and Maneuverable
SR-
115
Single Package Design
Extremely Powerful For Its Size
Highly Agile for Portability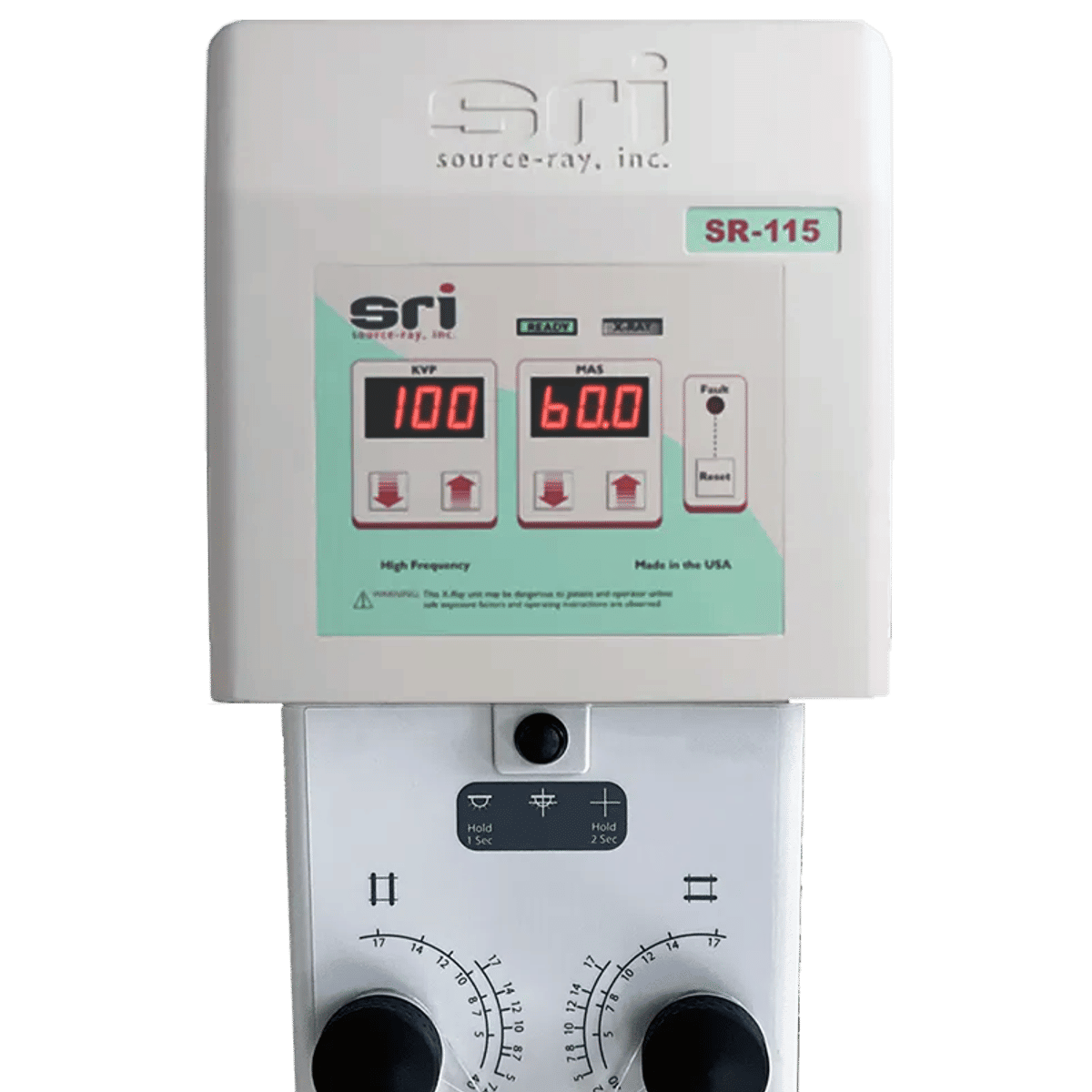 SR-
115

Portable X-ray System
It provides the maximum power obtainable from a line-powered portable for its size. Expect high system reliability and low maintenance with this lightweight unit, all in a small footprint. The SR-115 is ideal for imaging in small rooms or areas with limited access.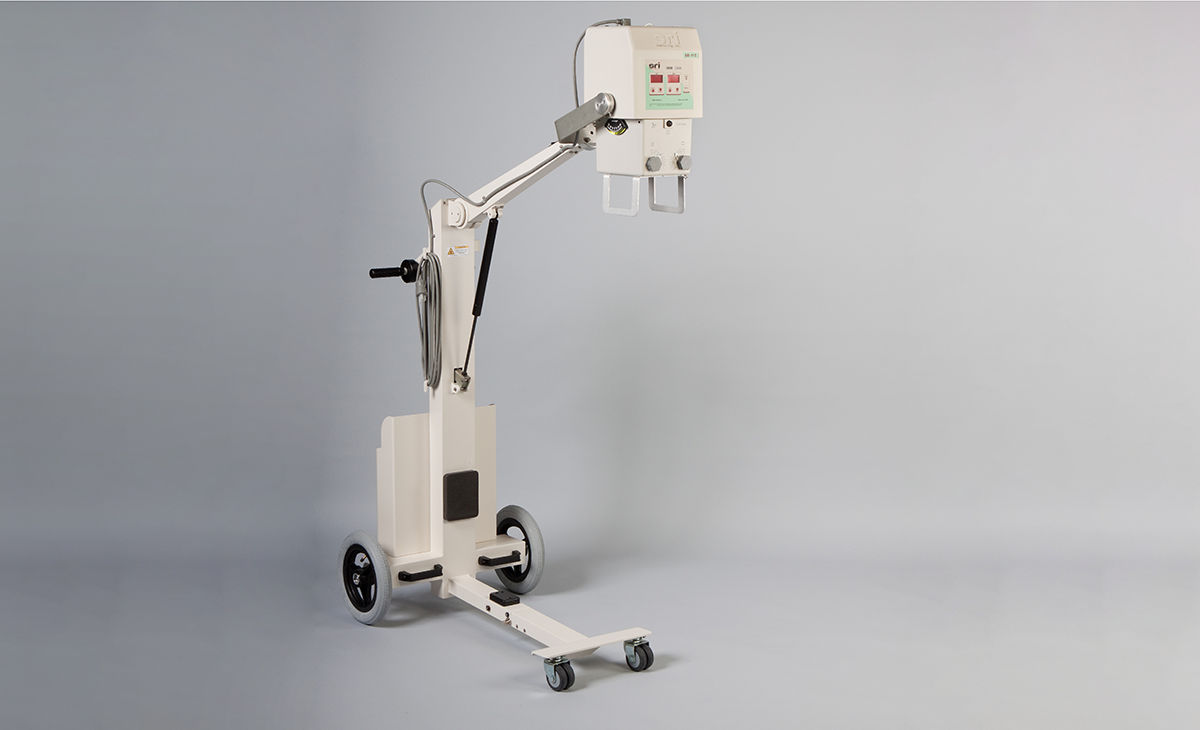 Designed With Agility in Mind For Portable X-ray Applications
Light Weight

80 lbs / 36 kg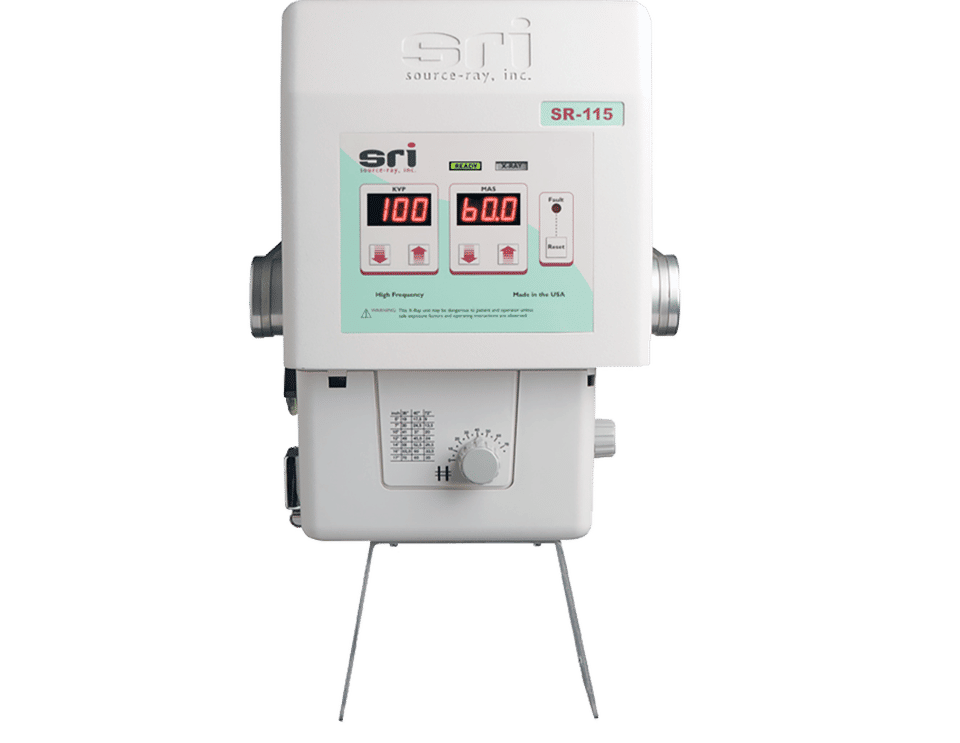 Specifications
Radiographic Applications

Designed with agility in mind for portable x-ray applications.

Generator Type

High frequency Resonant Inverter Microprocessor controlled.

kVp Range

Extremity Range - Adjustable in 1 kVp steps.

mA Range

15 Fixed. Constant mA, Independent of kV or time.

mAs Range

Optimum Range. Provides quality soft tissue
& bone resolution.

Product Compliance

Certified to FDA 21 CFR Subchapter J.

X-ray Tube

Stationary anode, 15° Target, 1.0 fs 25,000 Heat Unit Storage. Provides superior image quality & heat storage.

Collimator

200º Rotation • High output lamp.

Exposure Switch

2 Position, Prep / X-ray, 15' cable.

Mechanical Stand

Welded Aluminum construction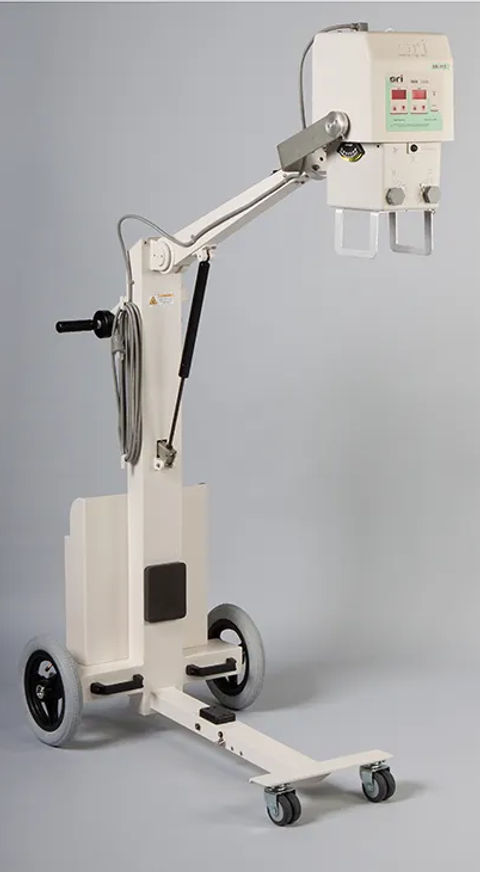 Reach Out
Want To Learn More About The SR-115?