Small Animal X-Ray System
VXS-115

Veterinary X-ray
Single Package Design
Extremely Powerful For Its Size
Highly Agile for Portability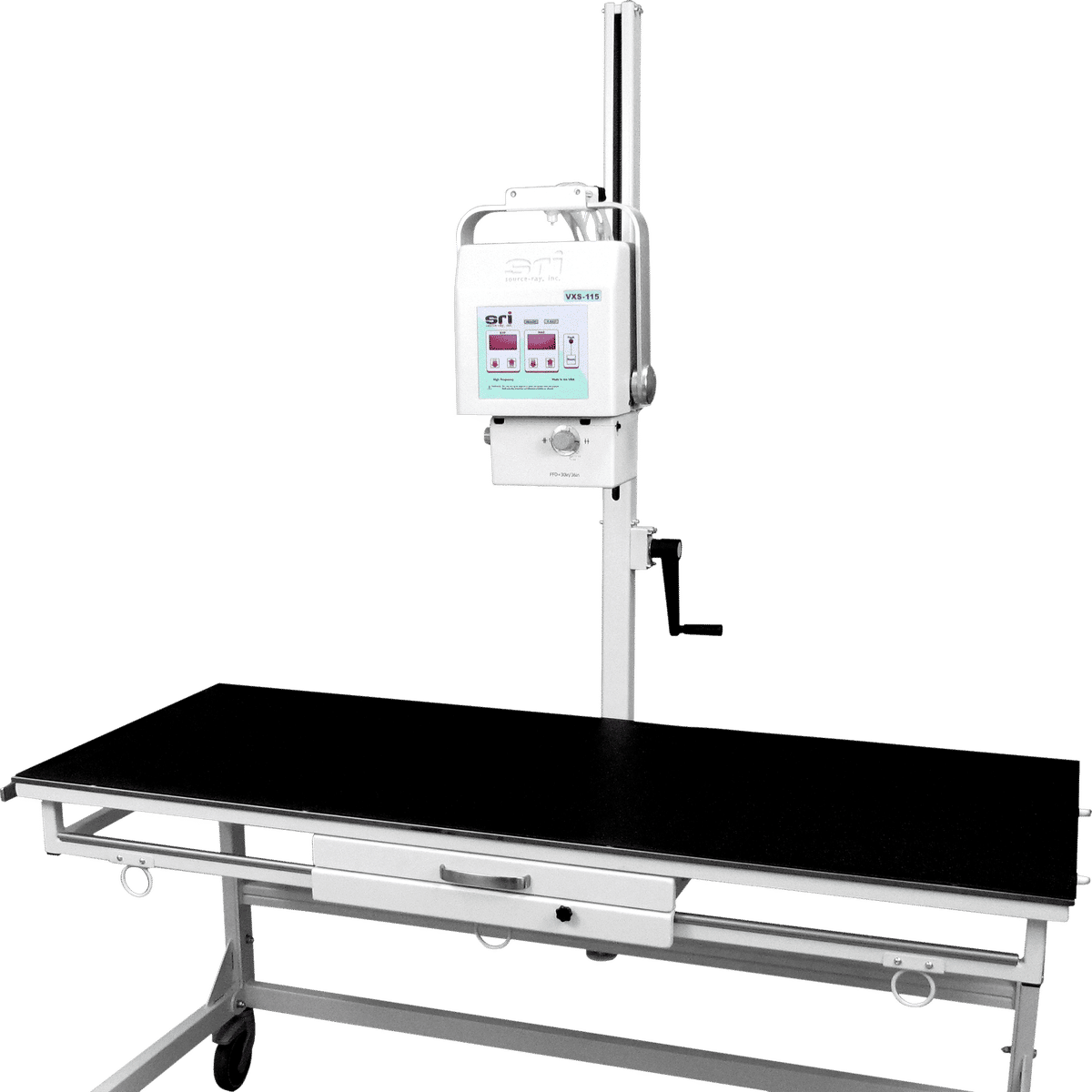 VXS-
115

Veterinary X-ray System
Source-Ray, Inc. is proud to introduce the new VXS-115, a US-made, high-quality product, designed to tailor to the specific needs of the veterinary market.
The VXS-115 is a cost-effective, plug-and-play model that comes with a user-friendly design enabling veterinarians to capture high-quality X-ray images.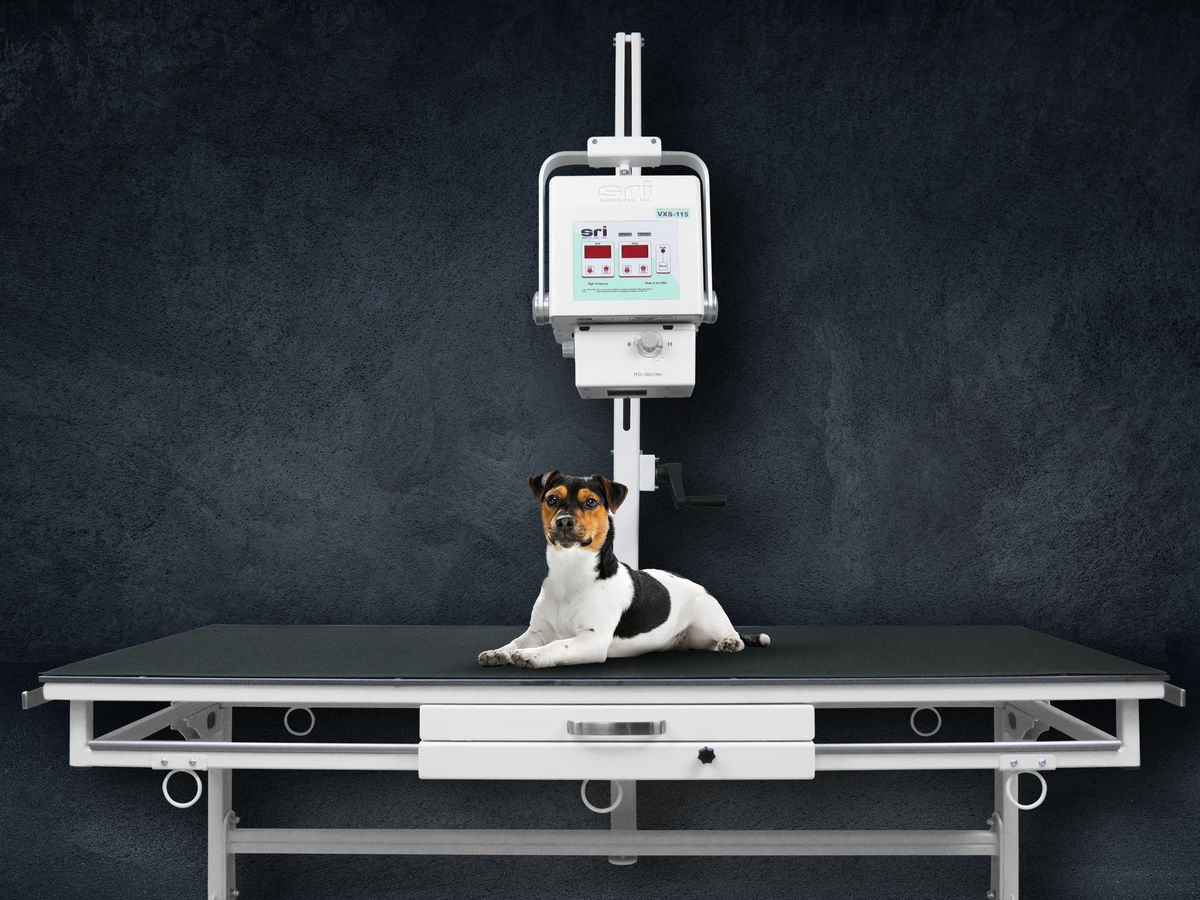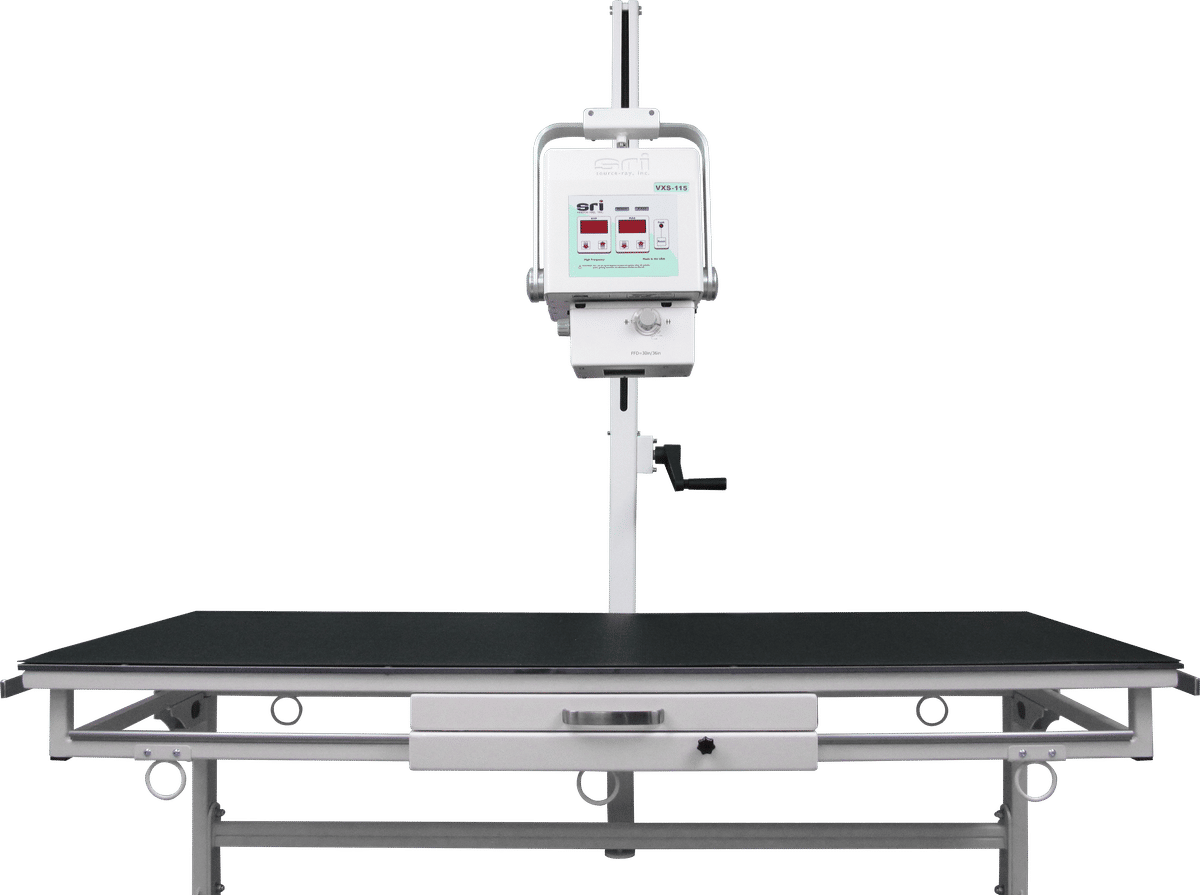 Key Advantages
Plug and Play! No Special Power Needed to Operate. Uses Standard Wall Outlet
Easy to Move Around Any Room to Clean or Relocate
Lubrication-Free Sliding System Allows the Bucky and Tube Stand to Be Easily Moved Along the Length of the Table.
New Generation of Wired and Wireless DR Detectors
Simple, Easy to Use Digital X-ray Software
Generator and DR Can Easily Be Removed and Taken Into the Field for Equine or Bovine Applications
Learn About Other Key Advantages
Specifications
| | |
| --- | --- |
| Generator Type | High-frequency Microprocessor controlled Generator |
| kVp Range | |
| mA Range | 15 Fixed. Constant mA, Independent of kV or time. |
| mAs Range | |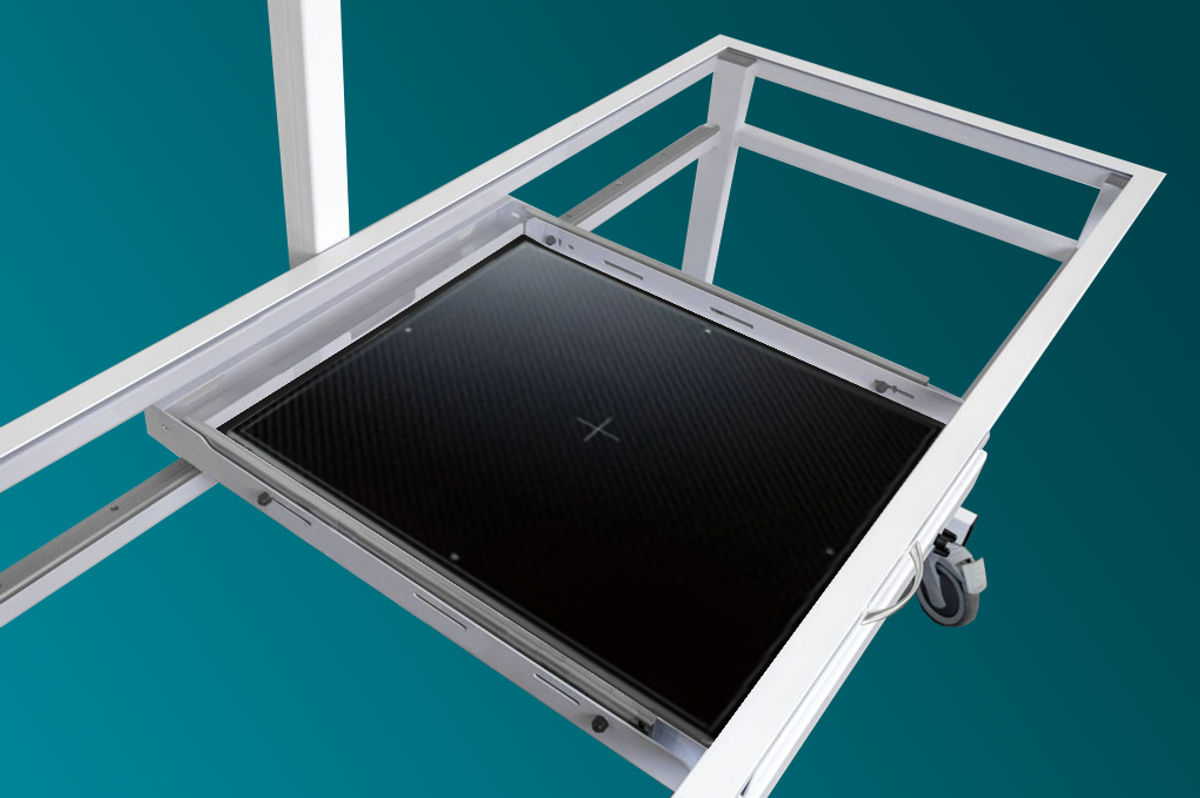 Wired / Wireless X-ray Detector
Improved DQE
Water Resistant
Lightweight & Durable
Auto Exposure Detection
Image Preview Seconds after Exposure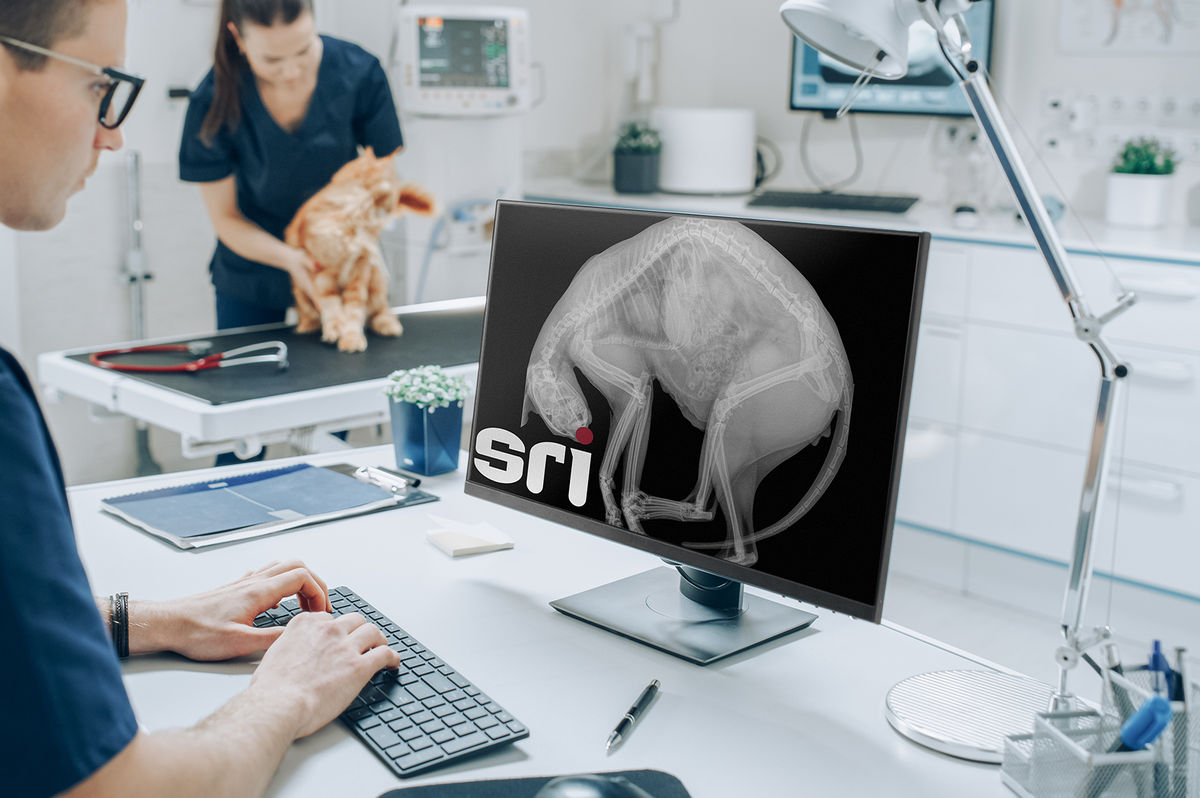 User Friendly X-ray Acquisition Software
Easy & Intuitive GUI
Operator-Friendly Console
Fully Integrated Solution
Supporting Various Workflows
Easily Integrated Into Your Existing Clinical Network
Find Out More
Reach Out
Want To Learn More About The VXS-115?