Top 3 Reasons you Need to Upgrade Your X-ray Equipment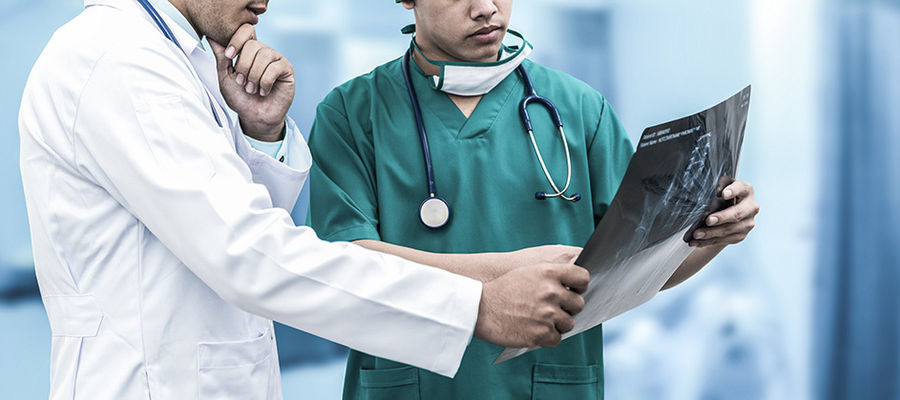 Is your portable x-ray equipment constantly breaking down or outdated? Here are the top 3 reasons to consider an upgrade for your practice and your patients.
---
Medical imaging has a vital role in modern healthcare systems. Just like any other type of device, medical imaging isn't free from malfunctioning. Older portable x-ray equipment has a high risk of breakdowns. This can cause diagnosis and treatment delays for the patient.
Equipment failures can also compromise the safety problems both for the patient and the medical staff. As a result of wear and tear, all medical imaging equipment eventually needs to be replaced.
So how do you know when is it time to replace your x-ray equipment?
Frequent need for repairs
X-ray equipment should be in top working order to produce high-quality images. You know how inconvenient it can be for your business and patients when your imaging equipment is not in operating condition.

When an imaging device goes out of service for any amount of time, it has a negative impact on business. Appointments will have to be rescheduled resulting in frustration to patients. In cases where your portable x-ray machine is not in service more than it's in use, it's time to get new equipment.
Outmoded x-ray equipment
Today's patients expect to find up-to-date, modern technology when they visit your facility. With the current status of your digital imaging equipment, does it underperform compared to other imaging devices available on the market?

If your device is outdated, it may be time to get a new portable x-ray machine. Outmoded equipments require constant and expensive maintenance and run on older components.

Equipment older than ten years is no longer state-of-the-art equipment, and replacement is necessary. Compared with new x-ray equipment, operating costs of older x-ray equipment is higher. Maintenance will be impossible if there are no spare parts available.

Unable to keep up with demand
Sometimes, the reason for a replacement is because your machine is unable to keep up with higher demand for your practice. If you started with a basic device that can handle a small client load and your patient load gets bigger with time, your basic x-ray equipment can't keep up with the increasing demand.

I would be practical to purchase new imaging equipment for your growing practice.
Source-Ray for your New Digital X-ray Equipment
Is it time to replace your portable x-ray equipment?
Portable x-ray types of equipment are safe to use, provided that they are purchased from a reputable X-ray machine manufacturer.
Source-Ray is a premier developer, manufacturer, and supplier of innovative diagnostic mobile and portable imaging equipment for healthcare professionals.
Source-Ray's product line includes state of the art, lightweight portable and mobile x-ray machines that are designed to be moved about easily and safely.
The SR-130 is the number one power to weight ratio portable X-Ray system on the market today. It provides hospital quality imaging performed anywhere, anytime a portable x-ray system is transported to a patient.
PowerMax 1260 provides the maximum power obtainable from a line powered portable with state of the art technology, system reliability, and low maintenance, all in a small footprint, lightweight package. It can reduce exposure times on difficult radiographic anatomical views, thereby minimizing patient motion problems and enhancing superior image quality.
UC-5000 is the new standard in mobile diagnostic imaging equipment. This digital x-ray machine is so flexible, powerful and compact that it doesn't even need a dedicated exam room to operate. No lead lining of the room required and a standard 115v outlet gets you powered up.
Source-Ray
REIMAGINING
X-RAY
Your Trusted Partner in the Design & Manufacture of X-ray Generators and Medical Systems
Get in touch with our X-ray experts
We're here to help you with all your X-ray needs