Urgent Care Industry Hits $18 Billion As Big Players Drive Growth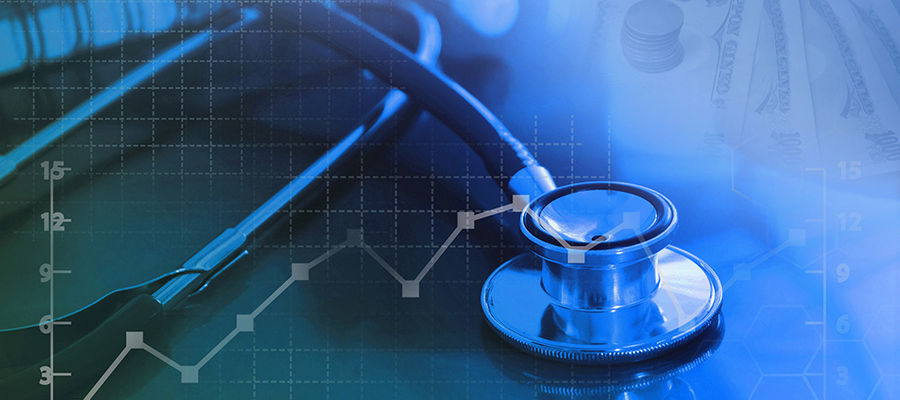 The $18 billion urgent care industry is booming, as big players invest in convenient and cost-effective healthcare solutions, projecting a 5.8% growth in 2018.
---
Some of the growth is actually due to hospitals. They started urgent care centers to decrease the demand at their emergency room to make those areas of their system more profitable. Other centers are started by physicians as a way to raise their income while meeting a market demand.
Walgreens Boots Alliance, UnitedHealth Group and other big names in the healthcare industry have opened more urgent care centers. This has contributed to an urgent care growth of nearly 6% in 2018.
According to Merchant Medicine, there's an even faster growth rate among larger companies. Growth last year was 11% as 1,688 centers opened in 2017 compared to 1,514 at the end of 2016.
The growth standouts were MedExpress, CityMD, GoHealth, Fast Pace, Premier, Urgent Team, MDNow, and CRH

Merchant Medicine CEO Tom Charland wrote in his January report.
In 2017, MedExpress opened 46 urgent care facilities and grew by 23% to 244. Walgreens has partnered with UnitedHealth Group's MedExpress to open more urgent care centers adjacent to Walgreens drugstores. There is also speculation that CVS Health will enter the urgent care business. The targeted time frame is after its acquisition of Aetna is completed before 2018 ends. Aetna is USA's third-largest health insurer.
Urgent care is similar to retail health clinics operated by Walgreens, CVS, and Walmart. They are most staying open seven days per week. On weekdays, most clinics are open 12 hours per day. Then on the weekends, they are usually open for eight hours to cater to patient health needs.
Urgent care clinics also offer more in the form of a board-certified physician. There are also additional services such as X-rays for potential broken bones. The growth of urgent care industry will continue to rise as new partnerships and players emerge in this business.
Urgency Care Industry Quick Stats
According to Urgent Care Association of America, urgent care industry growth will be driven by demand for high quality, convenient services and a focus on patient-centric approach.
The said association mentioned the below statistics to support this projection:
The $18 billion industry is projected to reach 5.8% in 2018. The market will offer services beyond a typical primary care office and providing support in the face of a physician shortage

UCAOA numbers report 7,639 urgent care centers in the United States as of June 2017, up from 7,271 in 2016 and 6,946 in 2015

Urgent care centers handle more than 89.2 million patient visits per year. This representing 18.2% of all primary care visits and 9.7% of all outpatient physician visits

40% of emergency department visits do not require emergency services. Emergency department visits drop by 30% in communities with access to on-demand, no-appointment medical care
In addition to the above information, UCAOA has also identified four trends driving the future of healthcare.
1. More On-Demand Options
Patients nowadays are seeking access to immediate and convenient care. Additionally, urgent care clinic operating hours create a convenient access point for patients, with most staying open seven days per week. The growing patient population will drive the need for more on-demand services. Insurance companies, healthcare organizations and other stakeholders are expected to grow their investment in the urgent care industry.
2. Cost-Efficient Delivery Models
Urgent care centers provide basic health care services at a low cost. These facilities are conveniently situated in a high-traffic location and with broad hours of operation. With lesser waiting time and cost compared to emergency rooms, patients can save both time and money. Patient satisfaction is also critical to radiology services. The type of radiology equipment used can greatly affect patient waiting times and satisfaction.
For example, the use digital X-ray technology makes the job a lot more efficient and easier for radiologist. The instant feedback of mobile x-rays allows medical professionals to see images on the screen shortly after the procedure. It provides the ability to view images on the mobile unit itself instead of having technicians to return to their radiology department to transmit images. This can save a lot of time for both the patient and the medical professionals.
3. Diversification and Specialty Services
Urgent care operators are expected to continue to expand their existing scope of services. The industry has increased services offered not only traditional urgent care services, but also pediatric, orthopedic, and behavioral health specialty centers. The revenue growth will rise due to specialty services offered.
4. High-Value will be Key
Urgent care retail clinics are the gateway into a patient-centered medical home. It is more cost-effective option than an emergency department nowadays. Operators should strongly consider removing disincentives to those who wants to access primary care services in the urgent care setting. This should also includes high copayments and application of these services to high deductibles.
As urgent care becomes more integrated into mainstream healthcare delivery and technology in 2018, patients and providers will enjoy enhanced coordination of care and improved outcomes," Urgent Care Association of America past president Dr. Nate Newman said in a statement "Our industry data underscores the integral role current and future urgent care providers across the country play in the proliferation of value-based care and same-day access to acute primary care services.
It is expected that more players are expected to enter the business. Urgent care industry will continue to become a popular form of healthcare delivery.
Source-Ray
REIMAGINING
X-RAY
Your Trusted Partner in the Design & Manufacture of X-ray Generators and Medical Systems
Get in touch with our X-ray experts
We're here to help you with all your X-ray needs