The Rise of the Mobile X-ray in Urgent Care and Beyond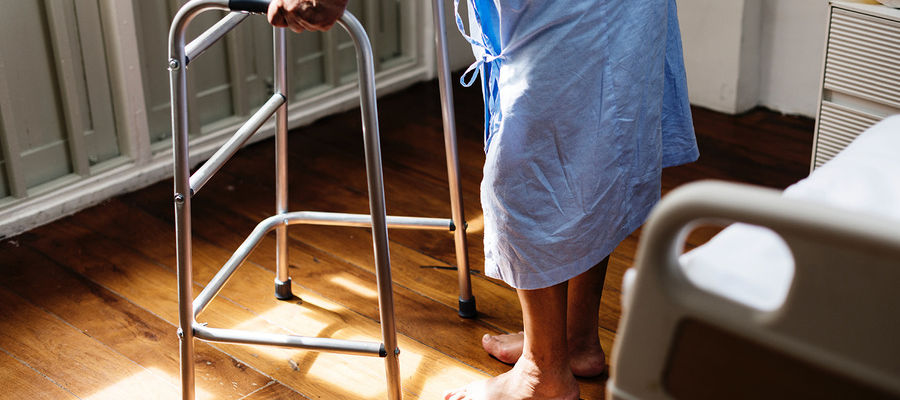 Mobile X-ray machines are becoming more common in healthcare due to a growing demand for patient-centered care. In this article, we'll explore the benefits of this technology and why it's gaining popularity in urgent care settings and beyond.
---
Increased Use and Its Benefits
The instant feedback of mobile x-rays allows medical professionals to see images on the screen immediately. Aside from its ease-of-use and wireless functionality, it provides the ability to view images on the mobile unit itself instead of having technicians to return to their radiology department to transmit images.
Technologists no longer have to take cassettes to be developed in a dark room and then wait for them to be read by a radiologist.
Wireless, digital X-ray technology makes the job a lot more efficient and easier. There' would be less running between patients rooms. If radiologists get a low quality image, they can retake it immediately.
Key Enablers
Mobility and image quality are key enablers for this trend.
Source-Ray's UC-5000 design and mobility virtually eliminates the need for a dedicated x-ray room, allowing facilities to significantly reduce their radiology expenses and overhead cost while increasing their clinical efficiencies.
The system utilizes standard 115 AC voltage and requires only minimal shielding, resulting in zero installation expense.
The UC-5000 provides high quality diagnostic x-ray images.
At Teleradiology Specialists, we have extensive experience in interpreting X-Rays from Urgent Care centers. In fact, we read X-Ray images for over 1,000 Urgent Care facilities nationwide. I recently reviewed a series of radiographic images taken on Urgent Care patients utilizing the UC-5000, a new low-power, high-frequency mobile X-Ray system specifically designed for the Urgent Care arena and manufactured by Source-Ray Inc. These patient images included the majority of X-Ray exams that are most common to Urgent Care: chest (PA/Lateral), lumbar spine (PA/Lateral), shoulder, and extremities (arm, hand, ankle and foot). All were direct digital images. The images were of the highest diagnostic quality. Even the chest and lumbar spine X-Ray images, which were taken on patients weighing more than 270 lbs., displayed consistent resolution. I find the quality remarkable considering the images were produced by a lower power unit. This unit requires only minimal lead shielding and therefore can be utilized in the existing patient exam rooms, making it easier to add X-Ray equipment to existing offices. This flexibility, coupled with excellent quality, makes the Source-Ray UC-5000 an excellent match for the needs of the Urgent Care market.

David J. Cohen, MD, a board certified in radiology and the Founder & Medical Director of Teleradiology Specialists
Digital mobile equipment can help improve workflow and cut the need for lengthy processing. Time savings is the main benefit it brings to the patient, the radiologist, and the technologist.
Source-Ray
REIMAGINING
X-RAY
Your Trusted Partner in the Design & Manufacture of X-ray Generators and Medical Systems
Get in touch with our X-ray experts
We're here to help you with all your X-ray needs