Source-Ray is Supporting New York State in the Fight Against COVID-19 Pandemic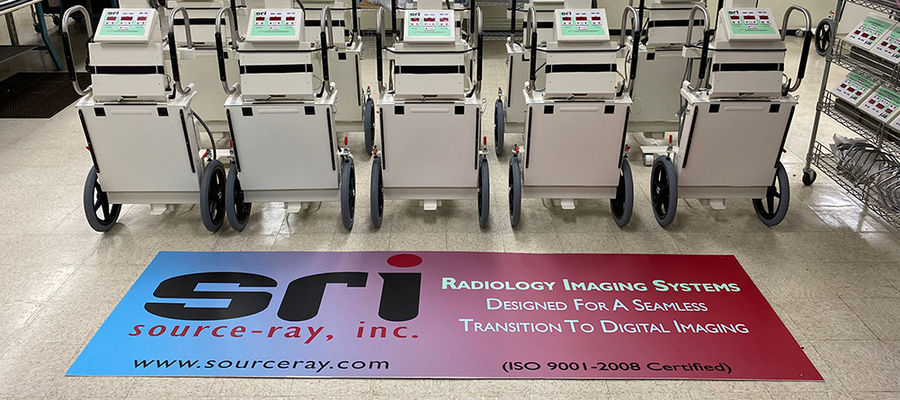 SRI Remains Open During Pandemic, Keep Employees Safe while Helping to Save Lives
Source­Ray recently built and delivered the first wave of a large order of much-needed portable digital x-ray systems to New York State to help with their battle on the front lines of the pandemic. This production and delivery will continue over several months to meet the enormous demand.
---
The demand for our products has been enormous and far-reaching with requests coming from more than 10 countries around the world. We have kept our Long Island-based facility fully staffed during this global pandemic and have been practicing CDC-recommended guidelines for cleaning and sanitizing. The safety of our employees and delivery of a safe, quality product is paramount.

- Ray Manez, Co-Founder, President of Source-Ray, Inc.
The dramatic increase in requests for medical devices, including portable x-ray systems, has been difficult for the entire medical manufacturing community to keep up with. However, Source-Ray products are all designed, developed, manufactured and assembled in the USA. They always have and always will.
Our commitment to "American-Made" was from day one. It provides us with greater control over our supply chain, manufacturing, design, engineering, etc, and honestly just feels right. By removing the reliance on Chinese or other foreign suppliers we are building imaging solutions for our customers that have their roots in the US. We (and our customers) know where their equipment was made as well as all the parts that go with it. It's a great feeling.

- Vasilios Milonas, Co-Founder, Director of Engineering at Source-Ray, Inc.
Source-Ray
REIMAGINING
X-RAY
Your Trusted Partner in the Design & Manufacture of X-ray Generators and Medical Systems
Get in touch with our X-ray experts
We're here to help you with all your X-ray needs