Portable X-Ray Demand Increases as Population Ages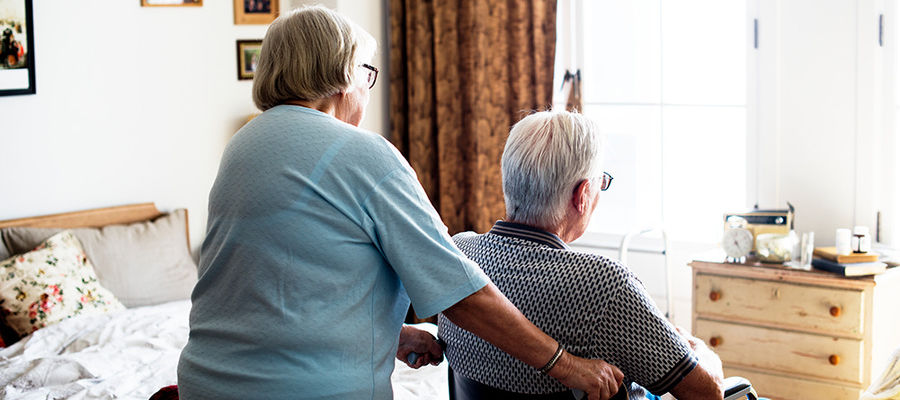 As the population ages, the demand for portable x-ray machines is on the rise. With an increasing prevalence of chronic diseases and cancer survivors, digital and portable x-rays are becoming essential medical tools for healthcare facilities.
---
Demand for radiology via digital x-ray and portable x-ray will continue to increase due to ageing population, and growing prevalence of chronic disease and cancer survivors.
In September 2018, the U.S. Census Bureau announced that older people are projected to outnumber children for the first time in U.S. history. By 2034, there will be 77.0 million people 65 years and older compared to 76.5 million under the age of 18. The median age of the U.S. population is expected to grow from age 38 today to age 43 by 2060.
According to the World Health Organization (WHO), the world's population is ageing: virtually every country in the world is experiencing growth in the number and proportion of older persons in their population.
While one reason for the ageing population is a decline in fertility rates, the main factor is a rise in life expectancy. While statistical life expectancy in the U.S. is about 80 years, living well into one's 80s or 90s is a perfectly realistic expectation for many. Half the children born in the U.S. in 2000 could live to be 103 years old, projections say.
Due to the wonders of modern medicine, nutrition, medical equipment and public health initiatives, life expectancy has increased. Recent improvements like reduced pollution, antibiotics, vaccines, improvement in education, lifestyle changes and aggressive treatment of high blood pressure and high cholesterol have all added to life expectancy.
According to WHO, life expectancy increased because the leading cause of death has changed from infection to chronic noncommunicable diseases, including hypertension, high cholesterol, arthritis, diabetes, heart disease, cancer, dementia, and congestive heart failure. Obesity and falls are also increasing.
According to a report by the American Hospital Association (AHA), "More than one-third of adults 65 or older fall each year. Of those who fall, 20% to 30% suffer moderate to severe injuries (such as hip fractures) that decrease mobility and independence. Almost 350,000 hip fractures occurred in 2000, a figure that is expected to double by the year 2050." When a health care facility like urgent care, nursing homes, rehabilitation centers, sports facilities, and active retirement communities have access to high quality images from portable x-ray systems, the success rate and speed to treat increase greatly.
Population ageing may be among the most significant social transformations of our time, with implications across all areas of society, including financial markets and the demand for goods and services, such as housing, transportation and social protections.
The most significant impact will be seen in the healthcare arena. By 2030, it is projected that more than 60% of the Baby Boomer generation will be managing more than one chronic condition. As life expectancy increases, experts do not know whether the prevalence of disability will decrease or increase. Some believe it will decrease because the progress we make in medicine will slow disease progression from chronic disease to disability, leading to a decrease in severe disability, but increases in milder chronic diseases. Other researchers, however, believe that as life expectancy increases, the prevalence of disability will increase.
In either case, it's clear that resource needs will continue to increase across all health care settings, including an increased demand for digital x ray machines and other mobile diagnostic medical devices. Due to the ageing population, the number of cancer cases is expected to increase to 17 million by 2020 and 27 million by 2030. Portable x-ray machines will also be needed more than ever with falls being one of the most common causes of injury in the older population.
Source-Ray
REIMAGINING
X-RAY
Your Trusted Partner in the Design & Manufacture of X-ray Generators and Medical Systems
Get in touch with our X-ray experts
We're here to help you with all your X-ray needs