8 Simple Ways To Maximize Reimbursements for Your Urgent Care Business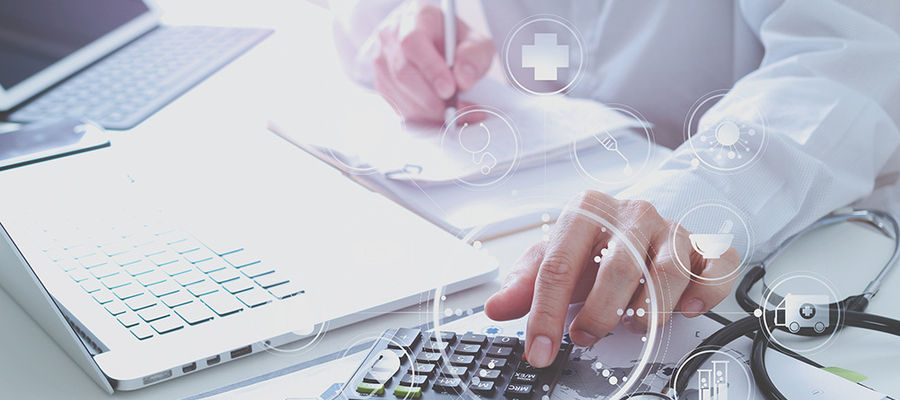 Are you looking to increase revenue for your urgent care business? Maximizing reimbursement per visit is crucial for the long-term success of your clinic. In this article, we'll share 8 simple strategies to help you maximize reimbursements and boost your urgent care business's performance.
---
According to the DocuTap research recorded on the urgent care quarterly, from 2013 to 2016, the average reimbursement per urgent care visit was a $124, with a high of $126 in 2014 and a low of $123 in 2016.
How do you improve reimbursement for patient visits? Here are strategies for ensuring proper reimbursement to your urgent care center.
1. Start at the front desk
It is very important that correct process is being followed when collecting patient data and on the registration process. It should be a priority to ensure claims are clean and accurate before patients leave your clinic. Use a Real-Time Health Insurance Eligibility Software, a front desk real-time quality assurance process that validates insurance coverage, determines patient responsibilities and provides data of the percentage charged to patients.
2. Take Advantage of Pre-Authorization
The today's healthcare system features numerous high-deductible insurance options in which patients are paying for medical bills out of pocket. Using a system that has credit card pre-authorization can save time and money.
This enables the staff to assess the total amount of medical services to be rendered, inform the patient, and then the patient can sign off on the charges. Credit card pre-authorization can cut down on payment delays and can make the process easier.
3. Let patients pay online
Set up a system so that your patients can pay online which will motivate patients to pay more quickly. The more you make the payments more accessible, the easier for your consumers to pay their bills.
4. Set Smart Fees
Avoid setting up fees for your services at the highest level set by the payors. If you set the fees at the highest level, you run the risk of not keeping up with figures that change every few weeks and you risk leaving money on the table.
5. Collect payor fee schedules
It is important to request the schedule for at least 100-200 of the most commonly used codes and fees as majority of payors don't provide a full list of fees. They are usually updated quarterly or yearly. This can offer guidance to your staff for coding appropriately to maximize clinic reimbursement.
6. Renegotiate insurance contracts
Review and renegotiate insurance contracts as most of them decline in value as they age. This can help you save money. By renegotiating, you can maintain the best deal. There is usually a time frame of within one to three years which you're allowed to renegotiate, but it doesn't hurt to ask.
7. Review charts
Codes and fee schedules change so frequently that it's important your providers are up to date. Maintain awareness of coding guidelines and be aware of specific EHR documentation guidelines related to E/M coding that need to be avoided. Implementing a system that enables you to check for errors, and communicate new information to providers efficiently can save money.
8. Run month end reports
Make and review end of the month reports. Your business should have billing software that allows you to run reports each month. This report should show a breakdown of the financials and snapshots of outstanding accounts receivable. The report can show trends by financial class, which could signal a problems in reimbursement levels.
Overall, the best advice for ensuring proper reimbursement for urgent care billing is to be diligent. It's not always easy, but it's essential to implement the best practices to maximize reimbursements and increase revenue for your Urgent Care business.
Source-Ray
REIMAGINING
X-RAY
Your Trusted Partner in the Design & Manufacture of X-ray Generators and Medical Systems
Get in touch with our X-ray experts
We're here to help you with all your X-ray needs